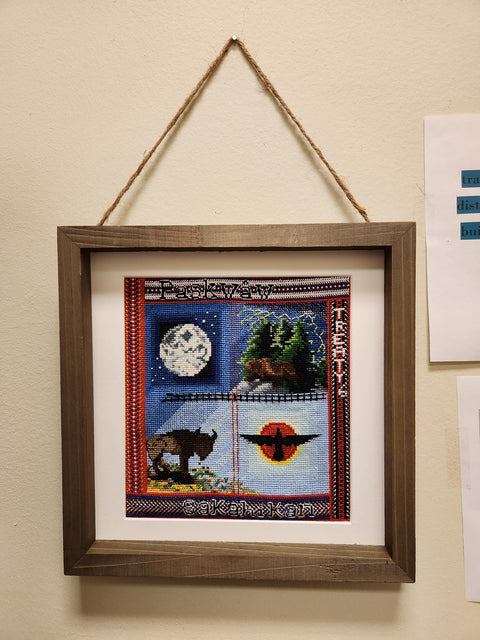 Arts and Heritage Foundation St. Albert
We Are All Treaty People
Hands-On Workshop

Stitch your own Treaty 6 Needlework Sampler: Over several sessions, explore what Treaty means to you by engaging in intimate conversations and personal reflections and creating a needlework sampler. During each session, a different aspect of Treaty 6 will be discussed, and you will use the suggested patterns as a jumping-off point to stitch a design in response to the topic.   
From lunch + learns to half or full-day sessions, we can host your group at one of St. Albert's historic spaces or we can come to you!
Duration: 4–6 weeks
Price: $150–$160 per participant
Minimum: 8 participants
Maximum: 12 participants
Time/duration of program is customizable.