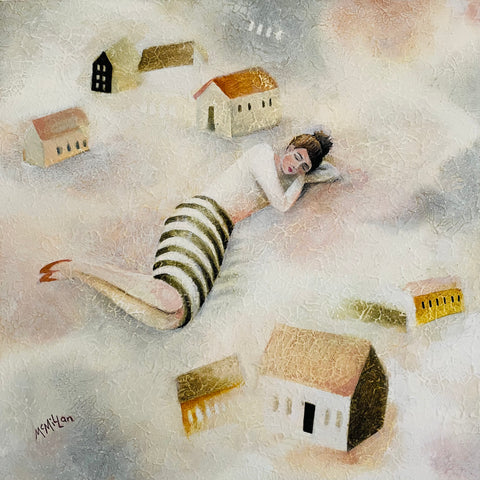 MAIN EXHIBITION
Drawn Home
Big Lake Artists' Studios, the St. Albert Photography Club and the Visual Arts Studio Association

August 5 to September 18, 2021
The act of returning home is a hopeful one, allowing familiar sensations to envelop and soothe. Home is memory, connection and belonging.
Drawn Home will explore the diverse and meaningful connections that artists make with the places and communities that they call home.
This sprawling group exhibition features artists from the Big Lake Artists' Studios, the St. Albert Photography Club and the Visual Arts Studio Association.
Fostering a sense of place, these artists will welcome all who visit – Home.
---
Image credit: Catherine McMillan,
 

The Places I Carry Within, acrylic and oil on cradle wood panel, 16×16", 2019.