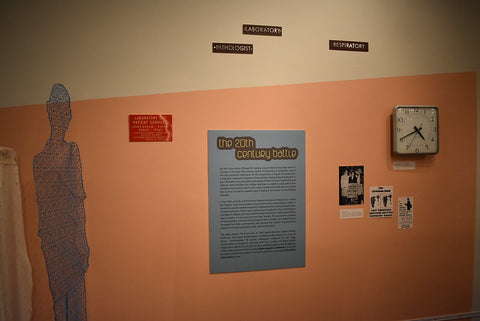 ONLINE EXHIBITION
The 20th Century Battle
By 1867 tuberculosis (TB) was the leading cause of death in the new nation of Canada. In the early 20th century, before the discovery of antibiotics, one of the only successful treatments for the disease was a stay at the sanitorium: a long-term treatment hospital or resort facility. Having linked the disease to poor ventilation, the prescription was plenty of fresh air, rest, a healthy diet and exercise. Many facilities had rooftop balconies so patients could spend time outside in the sunshine. North of St. Albert, the Bocock family even renovated their roof so it could be cranked open, bringing in sun and air for an ill family member.
In the 1940s and 50s, the Province of Alberta introduced measures to combat the disease. They sent portable x-ray trucks to rural communities in order to identify those who needed treatment. In Edmonton, the Charles Camsell Indian Hospital opened in 1945. It was a tuberculosis hospital for Inuit, First Nations and Métis in Alberta, the Yukon and Northwest Territories. Adults and children spent months, or even years, far from their families. The government showed off the hospital's craft and music programs but in reality, once patients were removed from their communities, they became the subjects of government research and experimentation, both medical and social.
The battle against TB is not over. In 1943, Jewish-American doctor Selman Waksman, discovered streptomycin, a compound that seemed to cure the illness. Unfortunately, TB quickly developed resistance to the drug. Combinations of drugs are now used and TB is curable. The World Health Organization (WHO) has set 2035 as their ambitious goal to end TB globally. Today tuberculosis still infects nearly 2 billion people worldwide. It is carried by nearly a third of the people in the world, and there are roughly 10.4 million new cases per year.