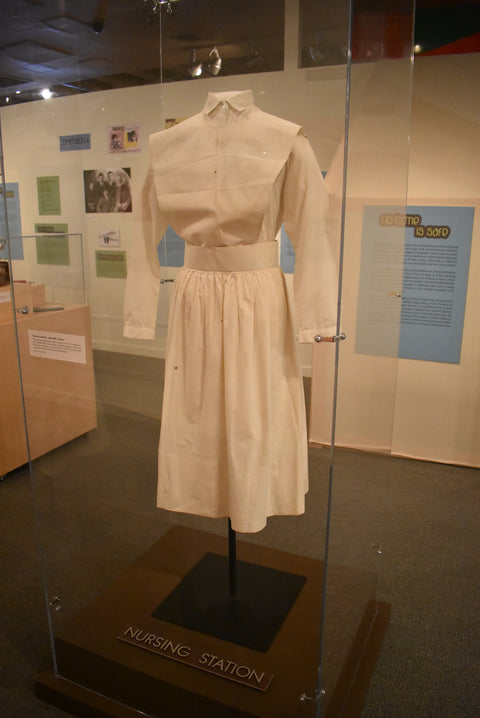 ONLINE EXHIBITION
No Home is Safe
When the Spanish Influenza pandemic hit central Alberta, it was as unforgiving as it had been across the globe. By October 1918, officials started to realize the true severity of the situation and began shutting down movie houses, churches, schools and public buildings. The Provincial Board of Health required everyone to wear a mask whenever they left their homes. Instructions to make the cheesecloth masks were provided, but enforcement was less than successful.
Everyone had their own opinions about how to battle the flu. Many didn't believe the masks would help, cutting holes in them for pipes or simply removing them to smoke or talk. Home remedies were tried, mostly to no avail. Curative drinks of herbs and alcohol were the most popular. Onions were advertised for prevention, and many Eastern Europeans in Alberta put their trust in a steady diet of garlic. Franciscan Father Boniface, O.F.M., recalled the pungent smell on many local trains in the region.
In St. Albert, as families fell ill, neighbours tried to help. Evelyn (Hogan) Perron remembered her father, Mayor Michael Hogan, going out with the priest to visit local homes. Doctor Boulanger became so overwhelmed that he gave instructions for treatment to the local phone operators, Mr. and Mrs. Mauchle, so that they could pass on the information. Men of the town would hear the church bells and go to pick-up the bodies of the victims, or help the Oblates to dig graves. Others provided food or took in children whose parents were either sick or dead. Some of those orphans wound up in the care of Grey Nuns at the convent.