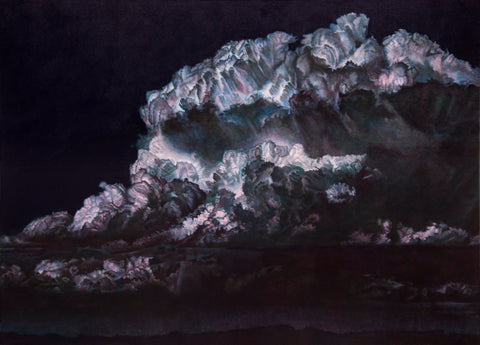 MAIN EXHIBITION
ILL Winds
Keith Harder

June 3 to July 30, 2021

Through a highly involved artistic process requiring many layers of acrylic paint and glaze, Keith Harder's awe-inspiring works capture imagery of extreme weather on a monumental scale. Harder's sublime creations take more than four months to complete. This process creates the effect of deep mysterious darkness, as well as iridescent light and colour. ILL Winds references the proverb, "It's an ill wind that blows nobody any good". Keith Harder leaves it in our hands to determine whether this is our fate or if, with hope and resilience, we can uncover the cloud's silver lining.


---
Image credit: Keith Harder,

 

ILL Winds: North,

 

acrylic on canvas, 69 x 93", 2015.